power washer | pressure washer services
Clean various surfaces, buildings, vehicles, wood, brick and concrete surfaces…
Removal of:
loose paint
mold
mud
dirt
algae
grime
dust
chewing gum
Types of power washing services we offer for residential & commercial applications.

driveways & garage floors
concrete or tile patios 
home exteriors – vinyl or brick
commercial buidings
entrance stairs & walkways
commersial vehicles

construstion equipment
wood decks
fencing
drain, duct & gutters

cars & trucks
pool cleaning
parking lot & driveway washing
trailers & boats
window washing
outdoor furniture
other outdoor maintenance cleaning activities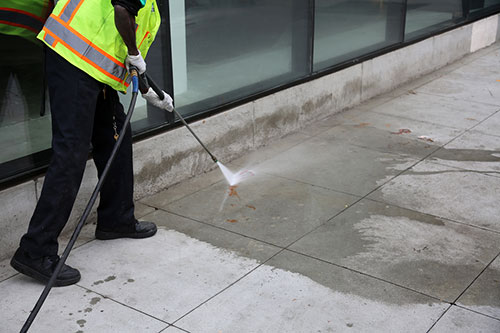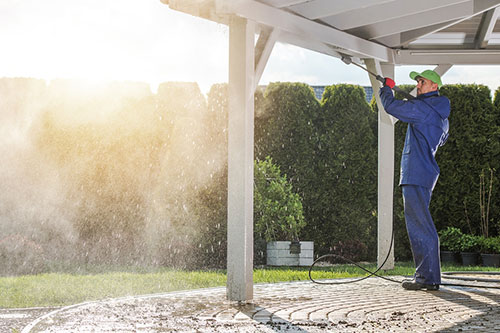 Coronavirus/COVID-19
The safety and health of our customers and employees is our top priority. As a trusted and well-established business we still hold ourselves to the very best standards of safety, health, and sanitation.
With details of Coronavirus/COVID-19 unfolding at an accelerated pace, we will continue to keep our customers informed on what we are doing to keep you, your employees, your customers, and families healthy and safe.
We are diligently watching all updates from the CDC and other REPUTABLE agencies, and following all CDC guidelines while continuing to provide the superb service that you have come to expect from us.
We have carefully researched the ways to sanitize and clean the spread of COVID-19. The CDC is reporting that Steam Cleaners can kill approximately 99.9% of germs with temperatures between 175 degrees F. and 212 degrees F. To kill most germs, we'll keep steam on the area to be cleaned for about 3 minutes. That is long enough to destroy most germs without using chemicals.
We sanitize all outside fixtures, shopping carts, railings, entrance ways. door handles, outside playgrounds, sidewalks, etc.
We also own HOT WATER pressure/power washers. This unit can produce temperatures above 200 degrees F and combined with industrial-strength bleach this will also assist in sanitizing areas with COVID-19.
We will sanitize your sidewalks, shopping carts, outdoor play areas, railings entrance areas, door handles, etc.; but please understand that the utilization of the sanitized areas can require further sanitation – our product won't prevent the virus; it only cleans areas. The Steam/Hot Water and bleach services we provide are immediate preventative measures, NOT LONGTERM.
Licensed and Insured
Family Owned and Local
"Soft Washing" technique to prevent damage
Eco-friendly chemicals
Service both commercial and residential
Surfaces: Siding, brick, stone, stucco, soffits, patios, concrete, decks & fences
Flat Surfaces: Driveways, sidewalks, paver patios, decks, parking lots, dumpster pads and more!
House Power Washing with our Soft Wash Cleaning Method
Our soft wash technique keeps water from being forced behind the siding which can lead to serious damage in the future.
The soft wash method is safe (and efficient) for cleaning stucco and bricks.
Think of the pressure being as soft as your shower!
Our Roof Soft Wash Cleaning Process is gentle, yet removes moss, algae (black stains), and environmental dirt.
Our Roof Soft Wash Cleaning Process is gentle, yet removes moss, algae (black stains), and environmental dirt.
We never use high pressure water on the roof, but our softwash process makes it look new again!
The black streaks are gone the same day and the moss and lichens are killed in the process.
Moss on your roof can cut the lifespan of your roof forcing you to replace it sooner than you have to.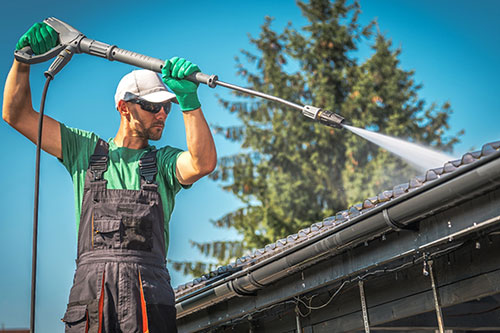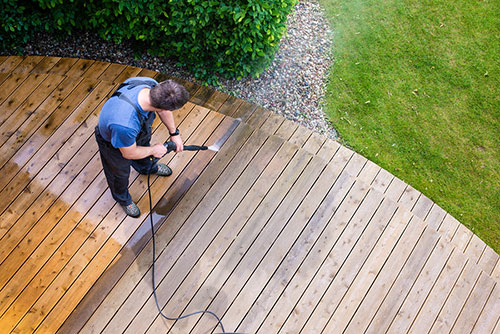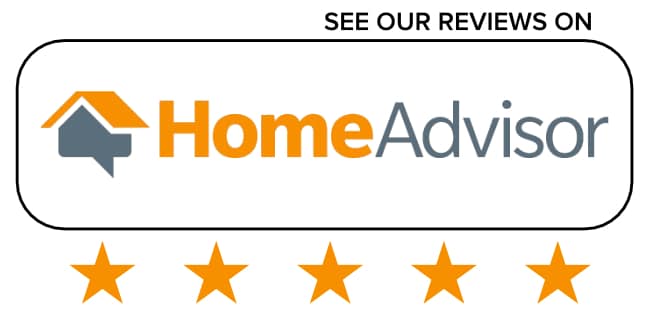 CLICK HERE to view our Home Advisor listing, ratings, & reviews!